Smart Fleet Management Solutions for All Markets
Have questions about fleet tracking software or services that fit your needs? Sign up for a live technology demo and quickly get answers from a Zonar specialist.
Here's what you gain with Zonar:
Enhanced Safety
Increased Uptime
Improved Compliance
Decreased Fuel Cost
Patented Technology
24/7/365 Support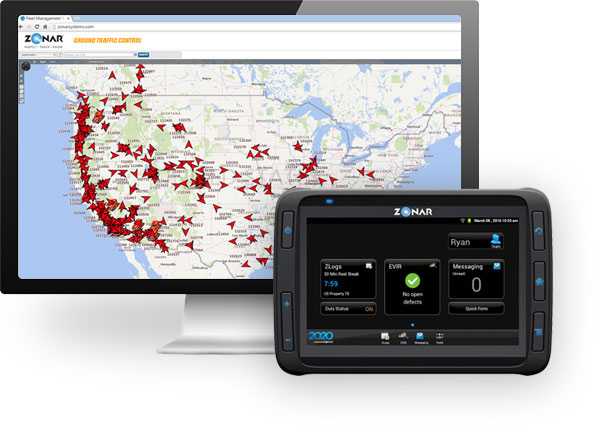 Edison Award for Innovation

Connected World Magazine's M2M Award for Innovation

Frost and Sullivan's North American Telematics Product Innovation of the Year
Free Demo
Fill out the form below and let one of our specialists take you through the main features.
Driving Technology. Fueling Efficiency. Empowering People.

Founded in 2001, Zonar had one simple idea: That electronically verified inspections could revolutionize the way pre- and post-trip inspections are conducted. By doing so, we could increase safety for everyone on the road and minimize the risk of on-the-road breakdowns.

Since its inception, Zonar has grown in size and scope to become a leading provider of complete technology solutions for smart fleet management. We've achieved that status by consistently innovating on technology that helps our customers and partners operate more efficiently across industries and verticals.
Now Over 450,000 Zonar Installations and Counting