Driving Technology. Fueling Efficiency. Empowering People.
Companies like yours are already using Zonar and experiencing decreased downtime, decreased fuel costs, enhanced safety and improved compliance.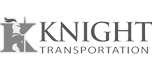 See how our customers are doing it.
Customer Testimonials
Using paper logs to record Hours of Service?
The ELD Mandate applies to you
The clock is ticking
Fleets and drivers have until Dec. 18, 2017, to start using either Automatic Onboard Recording Devices (AOBRDs) or Electronic Logging Devices (ELDs). Our ELD Transition Services Package removes the worry. Equip your truck or fleet with our fully compliant AOBRD and let us do the rest. With Zonar, you're never driving alone.
Patented Hardware and Software Solutions Driving Smart Fleets of Tomorrow

Fleet Optimization
Vehicle tracking, asset utilization, route optimization and more.
Safe and Fuel Efficient Driving
Speeding, hard-braking, engine idling alerts, driving efficiency and more.
Driver Productivity
In-cab driver tablets and applications to assist with every aspect of a driver's job responsibilities.
Compliance
Solutions to answer nearly every state and federal requirement including the Electronic Logging Device (ELD) mandate.
Verified Pre- and Post-Trip Inspections
Patented technology which promotes accountability and consistency for inspections.
Systems Integration
Integrate data with existing software programs your business already uses.
Recent Press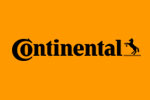 Continental Invests a Majority Stake in Smart Fleet Management Technology Provider Zonar
Continental further expands the fleet management service business
Featured Content

The Misunderstood Exception to the ELD Rule: The 100 Air-Mile Radius
The 100 air-mile is one of the more commonly talked about exemptions for short-haul operations.
Upcoming Event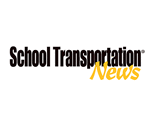 Visit Zonar at STN Expo Conference & Trade Show, July 7-12 in Reno Nevada
If you're attending the trade show, please join us at booth #215 to explore the latest trends in training, products, services and how to produce better results.