Commercial Trucking
Smart Fleet Management Solutions
New Regulations, cost and fuel efficiency, driver safety - Zonar has you covered through it all.
Fleet Management for Commercial and Private Fleets
Safely delivering loads on time, at the lowest cost, is critical to your operation. Zonar's comprehensive telematics platform provides the essential tools and data to maximize fuel efficiency, improve uptime, increase safety and ensure compliance.

37% Labor Savings
Mutual Materials improved dispatcher efficiency through improved routing and communication.

13% Increased Uptime
Veolia Environmental Services improved vehicle uptime through remote diagnostics and improved work scheduling.
Zonar is ELD-ready
With the combination of our V3™ telematics hardware units and mounted and detachable Zonar Connect™ tablet, Zonar's hardware is ELD-ready today. Moving our solution from an Automatic On Board Recording Device (AOBRD) to an Electronic Logging Device (ELD) is a straightforward update, which means our software will be ready to meet the requirements of the ELD mandate, without additional hassle for our customers. What's more, Zonar's solution also provides a superior user experience for both drivers and back office personnel. Learn more about how Zonar is positioned to help
Commercial Industry Brochure
Safely delivering loads on time, at the lowest cost, is critical to your operation. Zonar's comprehensive telematics platform provides the essential tools and data to maximize fuel efficiency, improve uptime, increase safety and ensure compliance.
Ace Regulatory Compliance
Is paperwork stifling your truck fleet? A mistake on trip inspections, hours-of-service logs, or fuel tax reporting costs more time and more money. Let Zonar streamline this process and minimize the room for error with patented commercial truck tracking and mobile devices that collect, organize, and analyze mandated data for you, so you can focus on the road ahead.
Increase Fleet Uptime
Blown tires, dead batteries, and overheating engines don't just cost you money – they also waste time, lower driver satisfaction, and impair customer service. Ensure on-time deliveries with Zonar's EVIR and remote diagnostics toolbox. Real-time defect data helps you make instant maintenance decisions to keep your truck fleet on the road.
Maximize Fuel Efficiency
Fuel takes a big bite out of your budget. Our telematics platform is designed to reduce fuel costs and increase profits by identifying the routes, trucks, and driving behaviors that are most and least fuel-efficient. Zonar captures extensive truck performance and GPS fleet tracking data, including fuel consumption and idle time, to help you reduce overall fuel use.
Improve Driver Behavior
Drivers hold the most power to saving fuel and reducing the risk of accidents. Zonar helps you improve truck driving performance with real-time visual driver feedback and robust reporting. You can set warning thresholds for speed, idle, and hard-braking to reward safe driving habits and get drivers onboard to saving fuel.
Zonar's solutions are innovative and cost-saving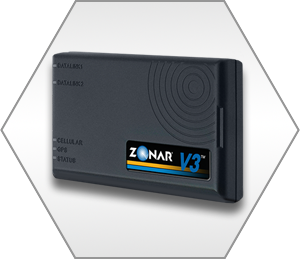 V3™ Telematics Device
Provides high-definition GPS fleet tracking with live delivery of vehicle performance, subsystem and diagnostic information in one simple-to-install device.
Find out more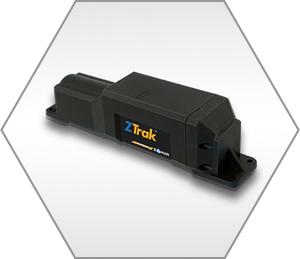 Ztrak® GPS Asset Tracking
The most reliable and easy-to-use equipment tracker available. ZTrak helps you locate all of your assets instantly.
Find out more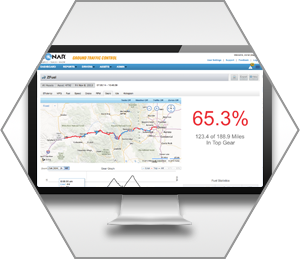 ZFuel™ Fuel Efficiency Tracking
A revolutionary way to leverage high-density fleet data to reward drivers following best practices that save fuel.
Find out more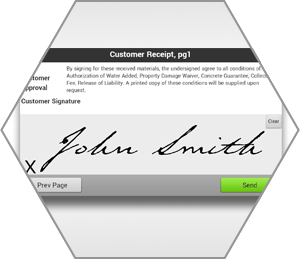 ZForms™ Fleet Communication
ZForms allows companies in the dispatch-to-driver environment to replace paper forms, share route dispatch assignments, gain efficiency and improve communication.
Find out more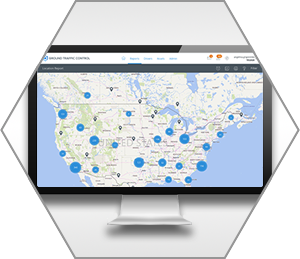 Ground Traffic Control®
Ground Traffic Control fleet management software, will provide your organization with the most accessible real-time picture of its fleet operations.
Find out more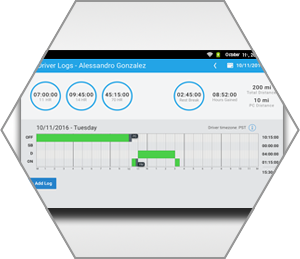 ZLogs™ Hours of Service
Drivers use the Zonar Connect™ or 2020® tablet to easily view available hours, update duty status and electronically submit Hours of Service (HOS) records.
Find out more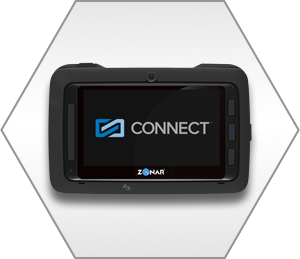 Connect™ Tablet
Zonar Connect is the next-generation, ELD-ready, always-connected device built to meet driver and fleet needs for today and into the future.
Find out more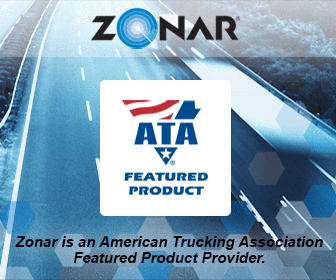 Knight Transportation Selects Zonar to Modernize Operations

After a yearlong testing process Knight Transportation has selected the Zonar 2020 Mobile tablet for fleet telematics.
Knight Transportation chose the 2020 because it offers our drivers cutting-edge next-generation technology. Plus, with Zonar's open platform we have the ability to customize and deploy new applications to further enhance our operations.
David Jackson, Chief Executive Officer, Knight Transportation
From our Customers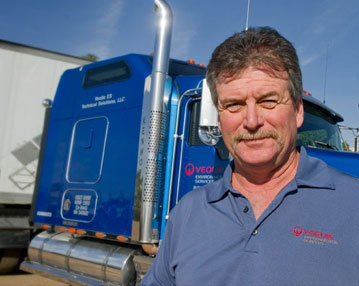 "If the check engine light comes on while the truck is out on the road, I'm going to see it at the same time or soon after the driver sees it on his dashboard. Using Zonar, we can then determine whether it's a problem that needs to be addressed right away or if the driver can continue to finish his run."
Michael Bomgardner, Fleet Manager, Veolia Environmental Services