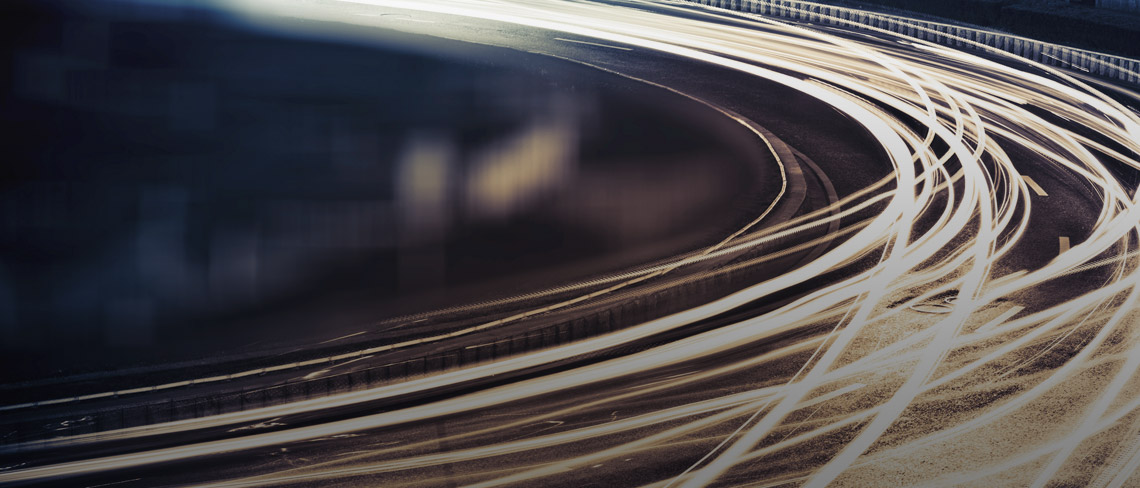 ELD Mandate Facts
Are You Prepared For The ELD Mandate?
Find Answers to Common Questions.
What is the ELD Mandate?
When does the rule go into effect?
Does the ELD Mandate apply to me?
What solutions are available?
What is the ELD Mandate?
On December 16, 2015, FMCSA published its final rule requiring the adoption and use of ELDs by all drivers required today to complete paper records of duty status. The rule requires adoption and use of compliance ELDs within two years from the date the final rule was published, which would be December 16, 2017. FMCSA will, however, allow fleets and drivers to use devices that meet the current standard for AOBRDs (49 CFR 395.15) until December 2019. This is a two-year grandfather clause from the final deadline for adoption of ELD. If the device can be upgraded to meet ELD requirements, the device can be continued to be used.
What is an ELD and an AOBRD?
An "ELD" is an Electronic Logging Device used to electronically record a drivers Record of Duty Status (RODS). An "ABORD" is an Automatic Onboard Recording Device used to record duty status.
Both ELD and AOBRD replace paper logbooks some drivers currently use to record their compliance with FMCSA Hours of Service (HOS) requirements and allows easier, more accurate hours-of-service (HOS) recordkeeping.
ELD Resources
Why waiting to implement ELDs hurts your business

Read article
Top 5 questions to ask when reviewing ELD providers

Read article
The Zonar ELD Transition Services Package

Find out more
What are the differences between AOBRD and ELD?
The differences between AOBRD and ELD have mostly to do with technical specifications outlined in each Code of Federal Regulation (CFR) by the Federal Motor Carrier Safety Administration (FMCSA). In general, the requirements for ELD are more stringent.
Is there an advantage to buying an AOBRD device now?
Yes. All AOBRD devices installed by Dec. 16, 2017, are exempt from implementing ELD-certified devices through 2019. There is a strategic advantage to getting on board with AOBRD today to avoid expected bumps with the full implementation of ELD such as:
The FMCSA is still developing their web services application; complete testing and self-certifications cannot proceed until this is competed.
The FMCSA is still developing electronic record of duty status (ERODS) software for enforcement. This is the way data will need to be displayed and received.
Introducing an ELD solution to an operation requires a rollout plan and employee training, which takes time.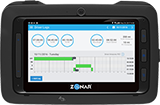 Zonar's Connect™ tablet
runs an hours of service application called
ZLogs
. It is self-certified to meet the AOBRD requirements in CFR 395.15.
Who is responsible for ELD compliance?
It is the responsibility of the carrier or the owner-operator to be in compliance, which means you should carefully select your AOBRD / ELD provider.
Is Zonar ELD compliant?
Zonar is ELD ready. With the combination of our V3™ telematics hardware units and mounted and detachable tablets, Zonar's hardware is ELD-ready today. Moving our solution from an Automatic On Board Recording Device (AOBRD) to an Electronic Logging Device (ELD) requires an over-the-air update, which means our software will be ready to meet the requirements of the ELD mandate, without additional hassle for our customers.
Why Zonar?
Zonar is heavily focused on the ELD mandate so that drivers and fleet managers can stay focused on the road. Our compliance experts, Fred Fakkema, VP of Compliance, and Ryan Wiese, Compliance Manager, work hand-in-hand with our product and technology teams to deliver a solution that is not only compliant, but one that also provides a superior user experience. Plus, our customer care team is there to help you 24/7/365. Zonar offers an ELD Transition Services Package to cover all aspects of safety and compliance.
What are the benefits of ELD compliance?
Some of the benefits include eliminating costs associated with paper forms, instant document capture and sharing ability, enhanced CSA (Compliance, Safety, Accountability) scores, potential decreases in insurance costs, reduction of human error, simplified roadside inspections and improved safety on the road.
How does the ELD rule apply if I am currently operating under an exemption or a government agency?
The ELD rule does not change any of the current exemptions. The rule is for carriers that are currently required to complete paper logs to switch over to an ELD.
For more information on the ELD mandate please visit the FMCSA website.